Eye 100
Features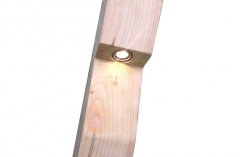 Article code DL600011-EYE100 - Brand Dorlight

   A garden / walkway lighting fixture which is ideally suited to to light the path.
   Because of its unique design you will not look directly in the light source, that means in a dark environment it is possible to orientate.
   The fixture is composed entirely from solid larch wood, sizes are 100x100 or 150x150mm.
   The used LED module is designed for outdoor applications.
   The fixture should be dugged in 0,9 meters. The luminary is equipped with two-meter cable to make a 230V connection.
   If multiple luminaries have to be connected consecutively a cable box for underground applications can be used for connecting.
Specifications
Material:  

Lariks Wood

Dimensions (LxBxH):                                       

Height 900mm (+900mm)

Widhtxdepth

: 

Ø

100x100mm

   

Colour of LED:

Warm White 2700K or Natural White 4300K 66Lm

Protection: 

IP65

Power input: 

230V

Cable:

2M

Lens:

3x60° 

  

Power consumption:

1W 

Warranty:

2 Years

Lifetime:

50.000 Hours 
LED colours
 

Warm White 2700K

 
  

Natural White 4300K
Lenses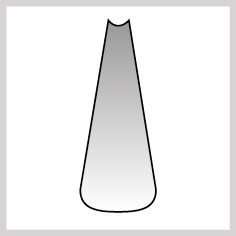 3x60°
Downloads